Sorry, this page is reserved for members of our free community and SMSF Connect members.
Please register for a free community account to view this page or login below.
If you are an existing member of SMSF Connect or the free community, please login below.
Provide some details below to join the free community and be regularly updated on SMSF news and information.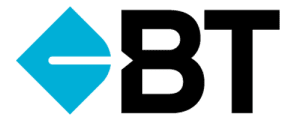 For more information, please visit the BT website. 
The information in this document has been prepared by Westpac Banking Corporation ABN 33 007 457 141 AFSL and Australian credit licence 233714. The information is general in nature and does not take into account your personal needs, objectives or circumstances and therefore, before acting on this information, you should consider whether it is appropriate for you.
BT Portfolio Services Ltd ABN 73 095 055 208 AFSL 233715 (BTPS) operates BT Panorama Investments (the investor directed portfolio service operated by BTPS). BT Funds Management Limited ABN 63 002 916 458 AFSL 233724 (BTFM) is the responsible entity and issuer of interests in BT Cash and Westpac Financial Services Ltd ABN 20 000 241 127 AFSL 233716 is the responsible entity and issuer of interests in BT Managed Portfolios. An Investor Guide is available for BT Panorama Investments and a PDS is available for BT Cash and BT Managed Portfolios (the Panorama products). These disclosure documents can be obtained from BTPS by visiting www.bt.com.au/smsf or calling 1300 881 716. A person should obtain and consider the disclosure documents before deciding whether to acquire, continue to hold or dispose of interests in the Panorama products.
In addition, BTPS is the provider of the Panorama SMSF Establishment Service and the Panorama SMSF Administration Service. The Guide and Terms and Conditions for these services are available by visiting www.bt.com.au/smsf or calling 1300 881 716
BTPS, BTFM and WFSL are subsidiaries of Westpac Banking Corporation ABN 33 007 457 141 (Westpac). Apart from any interest investors may have in Westpac term deposits or securities acquired through Panorama, an investment in or acquired through Panorama is not an investment in a bank or a bank deposit. Westpac and its related entities do not guarantee an investment in or acquired through Panorama Investments. © Westpac Banking Corporation 2016