The SMSF Association engaged the University of Adelaide to examine the financial performance of self-managed super funds (SMSFs) relative to APRA regulated funds. 
This joint research venture is based on financial statement data from over 318,000 SMSFs for the period 2017 to 2019 – a sample size representing more than 50% of all existing SMSFs.
The research establishes a new threshold to which an SMSF becomes competitive, showcasing that an SMSF may be a suitable option for individuals with lower superannuation balances than previously imagined.
Download your one-page Fact Sheet below, which highlights the 5 key research findings that should be considered by current SMSF trustees, or those individuals who are discussing their super options with an accredited SMSF Specialist.
Fact Sheet: 5 Key Findings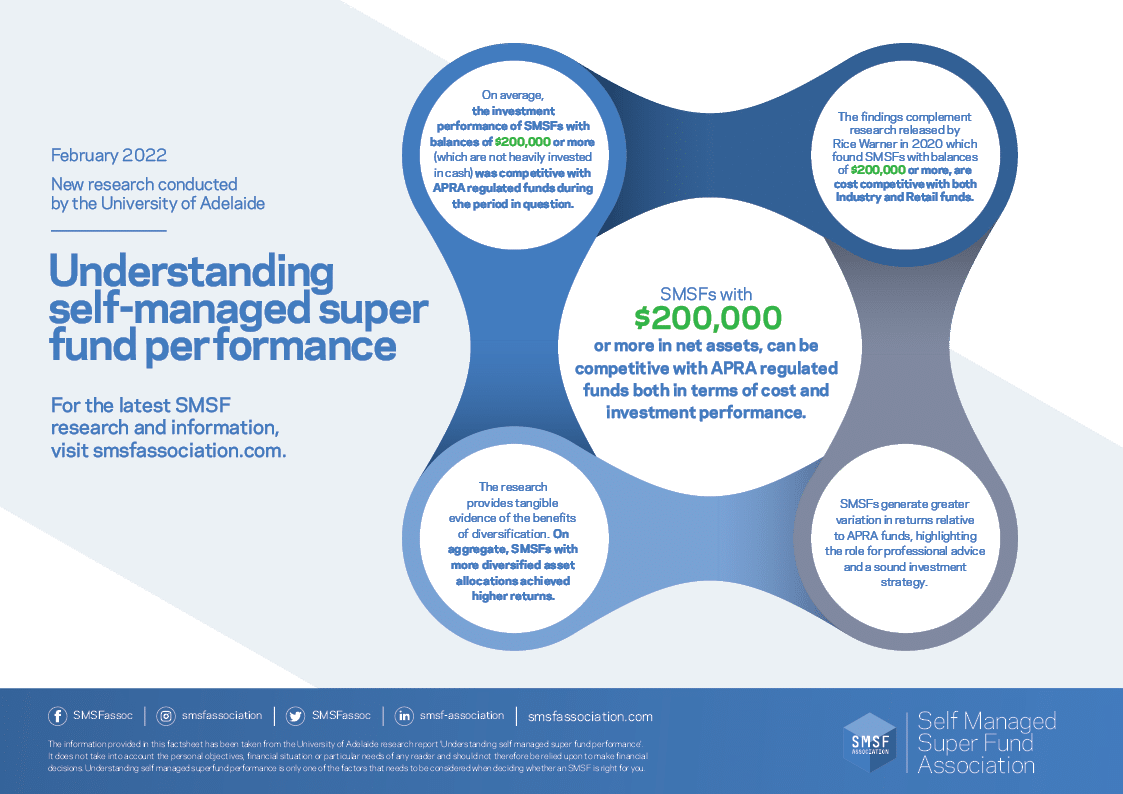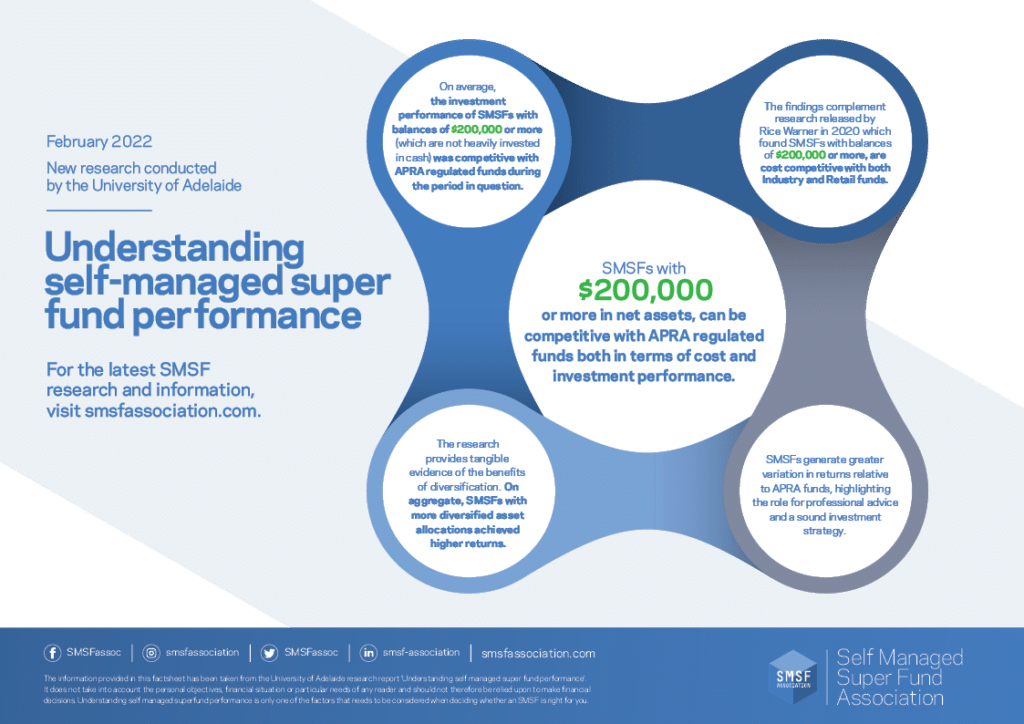 Download your Fact Sheet & discover the 5 key findings
Download your Fact Sheet & discover the 5 key findings
This factsheet showcases the 5 key research findings from the 'Understanding self-managed super fund performance' research. 
Find out how SMSF returns compare to other superannuation options and how fund size & diversification can impact SMSF investment performance.