SMSF Association Media Release
1 June 2017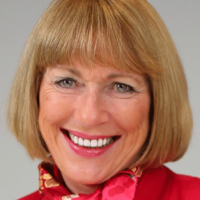 The SMSF Association is pleased to announce the appointment of Robyn FitzRoy, an experienced non-executive director and governance professional, to its Board of Directors.
Robyn, who is currently a Non-Executive Director of Gateway Credit Union, joins the SMSF Association Board effective 1 June 2017.
She brings more than 20 years of financial services experience at senior levels to the Board. She is a former Executive Director of Macquarie Bank (1992-2001) where she founded and led the direct retail distribution business within its financial services arm. Prior to Macquarie, she was Group Marketing and Public Relations Manager for ING Investment Management for five years.
In 2001, Robyn left Macquarie Bank to set up Ixion Corporation, a consultancy specialising in board governance reviews, board and CEO evaluations and skills audits. She has advised Chairmen and boards in both the for-profit and not for-profit arenas across Australia. This experience has given her deep insights into the culture and performance of successful boards. She remains owner and principal of Ixion.
Robyn, who has degrees from Macquarie University and the University of Technology Sydney, says that being invited to join the Board of the Association, the recognised leader of the SMSF sector, is a privilege and an honour.
"This is an organisation that punches above its weight. It has a wide-reaching sphere of influence for both advisors and trustees and a knowledgeable team that advocates superbly for the sector.
"I have deep respect for the technical expertise of my future Board colleagues and look forward to joining this team of smart, experienced professionals who partner with management to make a difference in helping Australians take control of their superannuation."
Robyn says that boards need to be far-sighted and ambitious for the organisations they govern and serve. "What I believe I will add to the Association's Board is considerable governance expertise, honed over 15 years as a governance consultant and board performance reviewer. And as a trustee of my own SMSF, I understand the challenges faced by trustees and their advisors in an ever-changing environment."
SMSF Association chairman Andrew Gale says: "We are delighted that Robyn is joining the Board. She has an extensive background in marketing, governance, strategy, distribution and risk management, particularly in the financial services sector.
"Her capabilities, experience and non-executive board roles, as well as knowledge gained from her own consultancy specialising in board governance reviews, equip her well to make a valuable contribution to the Board.
"She understands the critical importance of the Association's 2016-20 Strategic Plan, with its focus on high professional standards, education for SMSF specialists and trustees, and the need for sound, long-term public policy underpinned by research and keen debate."