SMSF Association Media Release
20 August 2017
The SMSF Association is pleased to announce that the Reverend Tim Costello AO has been appointed Patron of the Association, effective 6 September 2017.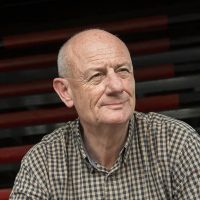 He succeeds Sir Anthony Mason, a former Chief Justice of the High Court of Australia, who was the Association's inaugural Patron when he was appointed in February 2007.
Speaking on behalf of the Board, Association Chairman Andrew Gale says: "Tim is the ideal person to step into the very big shoes of Sir Anthony and fill this important position. He is one of Australia's best known community leaders and a sought-after voice on social justice issues, leadership and ethics.
"We are certain the Association will benefit greatly from having someone of Tim's integrity, values, and life experiences as the Patron of our Association."
Costello brings a rich and varied background to the position. For 13 years until October 2016, he was Chief Executive of World Vision Australia, placing the challenges of global poverty on the national agenda. His current role is Chief Advocate.
In addition, Tim is Chair of the Community Council of Australia, and is a member of the Multi-Stakeholder Steering Committee of the EU-Australia Leadership Forum, Australian National Development Index, Concern Australia Advisory Group and the Campaign for Australian Aid.
In earlier roles, Tim, who studied law and education at Monash University as well as theology at the International Baptist Seminary in Rueschlikon, Switzerland, was National President of the Baptist Union of Australia and Mayor of St Kilda.
He has been Baptist Minister at St Kilda Baptist and Collins Street Baptist churches in Melbourne, as well as Executive Director of Urban Seed. In these roles, he spearheaded public debate on problem gambling, urban poverty, homelessness, reconciliation and substance abuse.
Costello says it's a privilege and honour to be asked to be patron of the SMSF Association.
"I am pleased to take up this role in an organisation that believes in the right to a good quality of life in retirement for every Australian," Costello says.
"The SMSF Association is committed to helping Australians take greater control of their own destiny."
Gale says the Board, on behalf of all members, wants to extend its sincere gratitude to Sir Anthony for his contribution to both the SMSF Association and the self-managed super fund sector more broadly.
"As one of this country's foremost legal minds, Sir Anthony brought enormous gravitas to the Association. He was always generous with his time and advice, and for that contribution we are indebted.
"In particular, his annual addresses to the National Conference were well-considered, thought provoking, and informative, and I know from speaking to members they were always well received."