Bruce Mackley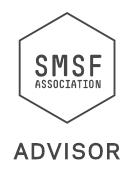 | | |
| --- | --- |
| Company | Shadforth Financial Group Ltd |
| Title | Private Client Adviser |
| Profession | Financial Planner |
| Address | 110 Creswick Road 110 Creswick Road BALLARAT VIC 3350 |
| Email | [email protected] |
| Phone | 0353319870 |
Summary
I have worked in Accounting, Taxation, Financial Planning and SMSF's since 1988. While being a registered tax agent with a commitment to ongoing education, unlike other professionals, I am able to identify strategies and outline options in a way you can understand.
Being a strategic thinker and combining my accounting and financial planning expertise, I am able to provide that point of difference to SMSF Trustees.
Lets work together to identify and explore any potential issues to provide you with greater comfort. As they say, You don't know, what you don't know.