David Novotny B.Bus (FinPlan)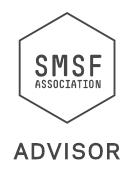 | | |
| --- | --- |
| Company | MTIS Private Wealth Pty Ltd |
| Title | Senior Strategy Adviser |
| Profession | Financial Planner |
| Address | 101 Moray Street South Melbourne MELBOURNE VIC 3025 |
| Email | [email protected] |
Summary
MarcusToday Investment Strategists (MTIS Private Wealth) - our mission is to enable our clients to enjoy life, build wealth and surpass their goals to leave an intergenerational legacy. We transform the lives of our clients through leading edge financial strategy and advice, enabling us to teach, lead and inspire our clients to achieve their financial goals.

Having 13 years' experience in all facets of financial planning, with thorough knowledge in the area of self managed superannuation funds (SMSF), providing advice solutions to clients in complex wealth accumulation, superannuation and SMSF, wealth protection, as well as retirement, aged care and Centrelink strategies.

As the primary point of contact with clients, I communicate new investment opportunities and updates to clients. Holding a ASX Accreditation enables me to provide advice in Direct Equities, execute trades on behalf of clients, and am well positioned to answer all clients' queries in this area.

I am approachable and have a high level of attention to detail and extensive industry knowledge that assures all client enquiries are handled with skill and diligence. Being involved in the end to end blueprint process for clients, I fully understanding clients personal circumstances, their goals and objectives with the result of delivering an outstanding client/adviser experience.

In daily life within my work & personal environments six attributes I employ and aim to teach and inspire clients include:

►Financial Independence
►Wealth Creation
►Relationships
►Longevity
►Loyalty
►New Experiences & Challenges

My aim is educate and help clients achieve financial independence through wealth creation, form strong relationships in the process through longevity and loyalty, and enjoy new experiences and fulfilling challenges along the way.