CommBank, in partnership with the SMSF Association, has produced the SMSF Report based on in-depth research conducted to better understand the dynamics of the SMSF market and its investors.
The research reveals that SMSF investors no longer meet the traditional stereotype and explores the differences between four types of SMSF investors, each with their own distinct motives and decision-making preferences. Read the report to see which investor profile you most identify with currently – Outsourcer, Coach Seeker, Controller or Self-Directed Investor.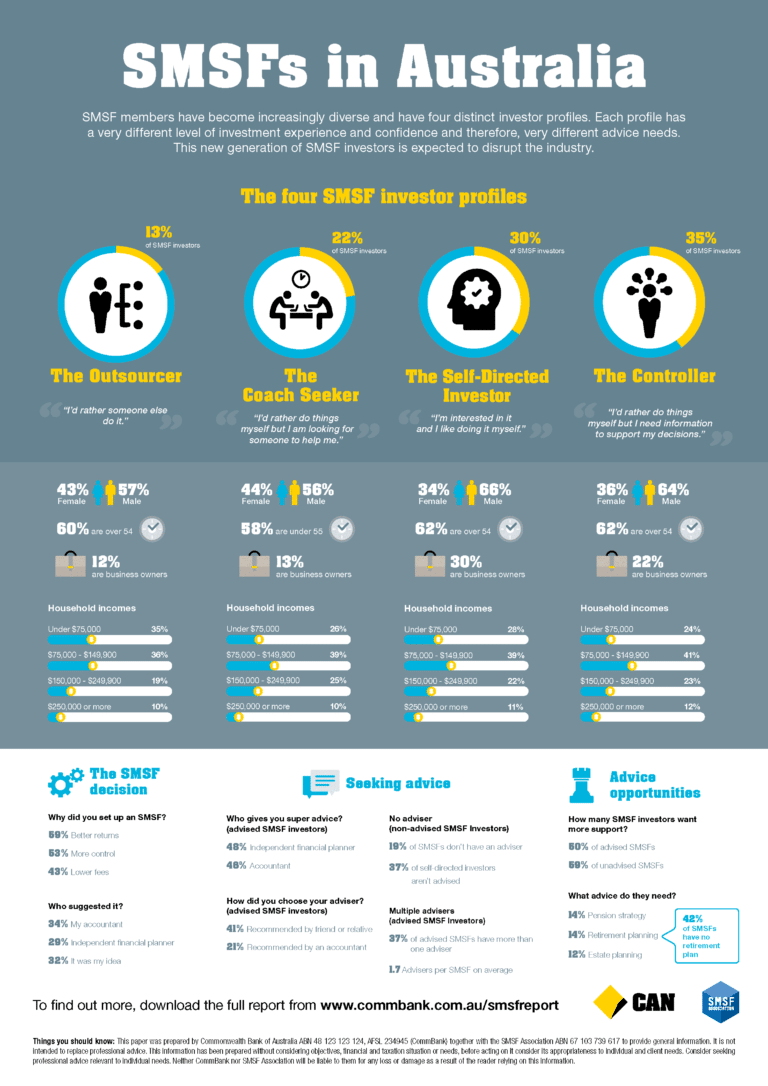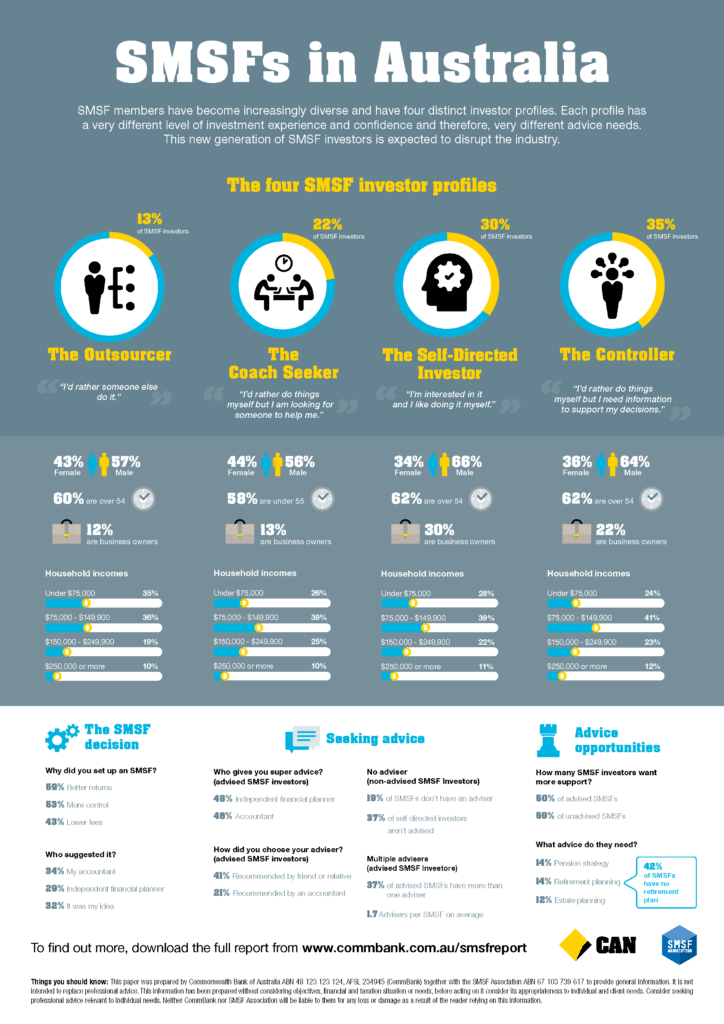 Disclaimer: The information contained in this document is provided for educational purposes only, is general in nature and is prepared without taking into account particular objective, financial circumstances, legal and tax issues and needs. The information provided in this article is not a substitute for legal, tax and financial product advice. Before making any decision based on this information, you should assess its relevance to your individual circumstances. While SMSF Association believes that the information provided in this article is accurate, no warranty is given as to its accuracy and persons who rely on this information do so at their own risk. The information provided in this bulletin is not considered financial product advice for the purposes of the Corporations Act 2001.