As the peak professional body representing the SMSF sector throughout Australia, the SMSF Association recognises the increasing risk to SMSF trustees and self-directed investors of cybercrime and scams.
Of the $2 billion lost to scams in Australia in 2021, scams targeting investments more broadly were the most significant with reported losses amounting to $701 million*. This is of particular concern within our sector as SMSF trustees and self-directed investors can be impacted by these scams.
The SMSF Association has an important role to play in protecting our community. We will endeavour to continue educating SMSF professionals, trustees, and self-directed investors on how best to safeguard/protect retirement savings. There are many different types of scams in circulation and our role is to raise awareness, encourage conversation and promote vigilance to limit those in the SMSF sector from becoming the next scam victim.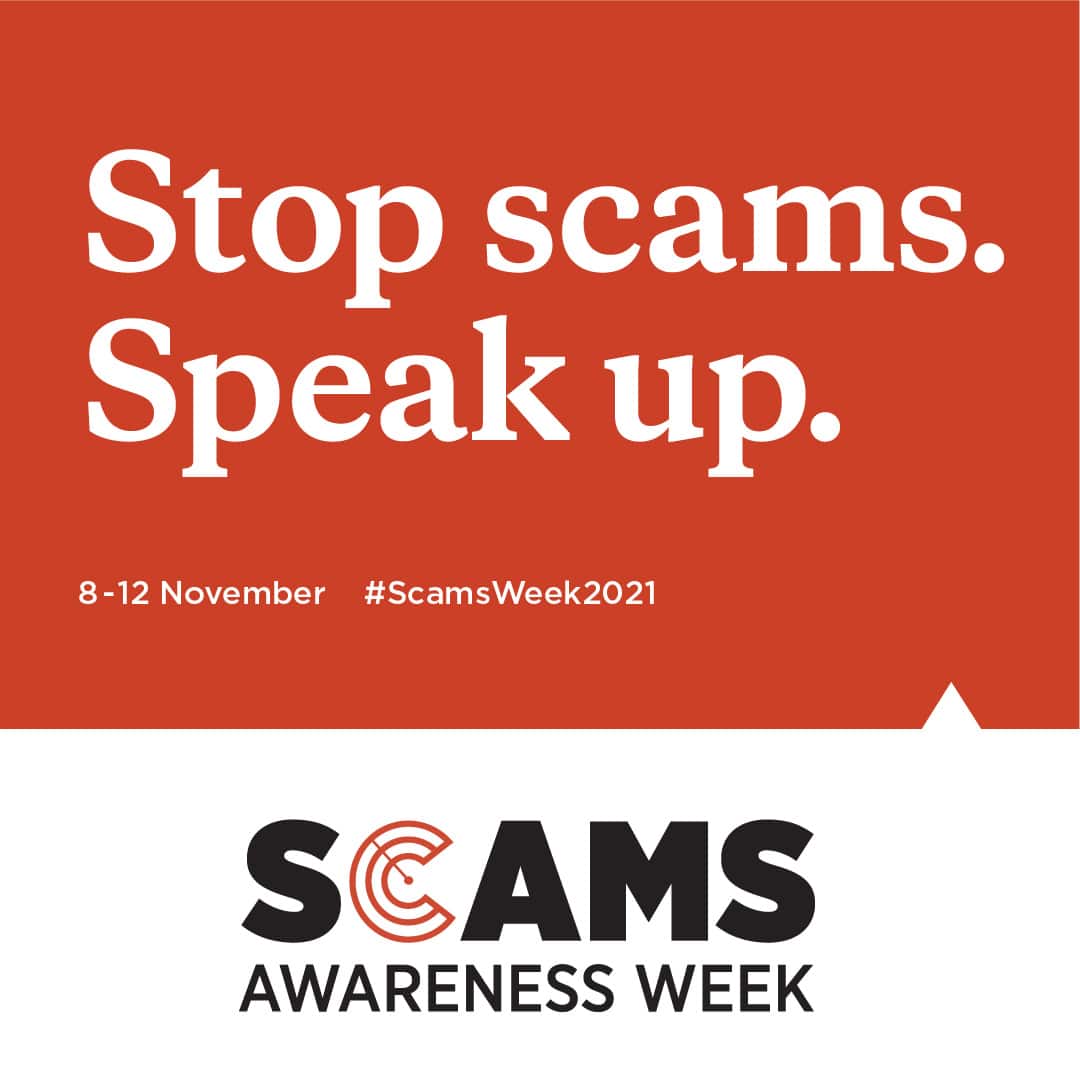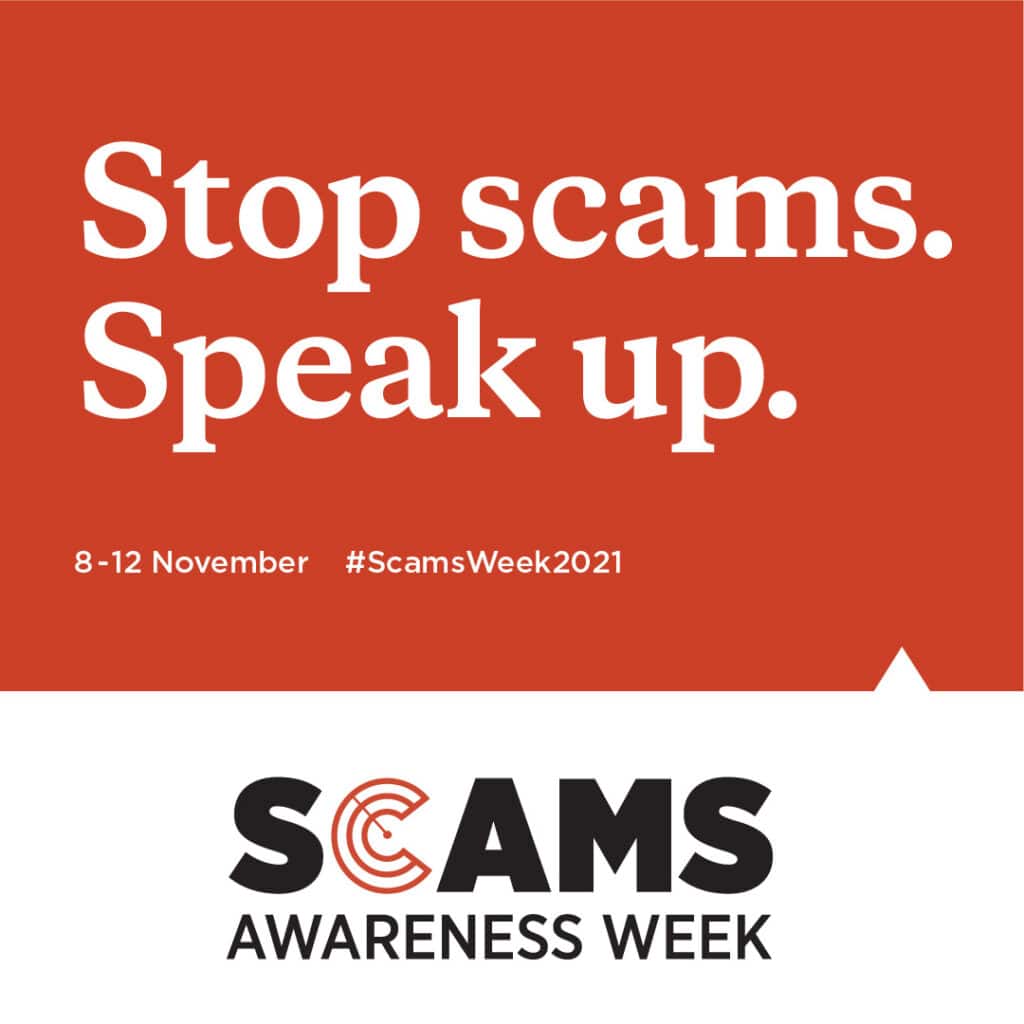 Investment scams were the #1 reported cause of financial harm to Australians in 2021
Investment scams losses are on track to more than double in 2021:
So far this year investment scams losses have exceeded $190 million, more than those for the whole of 2021 ($170.7 million).
Losses to cryptocurrency scams are one of the highest of all types of investment scams, recording a loss of over 216% for 2021. Often the initial investment amount is low, between $250 and $500, but the scammers pressure the person to invest more over time before claiming the money is gone or ceasing communication and blocking access to the funds.
All age groups are losing money to investment scams, but the over 55s have lost the most with almost $35 million lost. Men have lost the most money.
For more information about investment scams, click here. 
Below are some common examples identified by Vanguard Australia and AMP Capital, of investment scams and ways that you can keep yourself and your information safe.
Most common types of scams to be on the look out for
Scammers have become more sophisticated in their approach, claiming to be from well-known investment organisations or government bodies, aiming to extract personal information from an individual. 
It is important for SMSF trustees to remain vigilant and be part of the ongoing conversation as scamming is a continuous risk in our technologically advanced world.
Test your scam radar with these simple text message examples
Use the toggle beneath the images to find out the answer.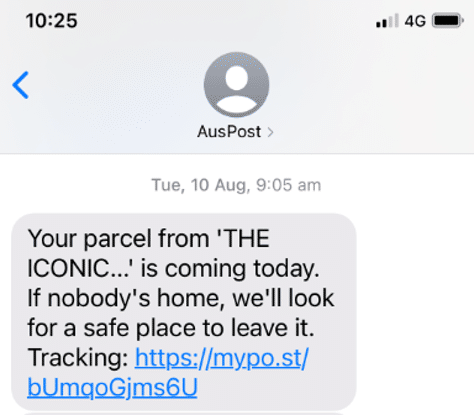 YES! This is a REAL text message from AusPost. 
A real text message from AusPost will not ask you to provide any personal or financial information or contain an urgent call to action. Also, note the https://mypo.st/ link format – this is the only text message of the three examples which uses this format.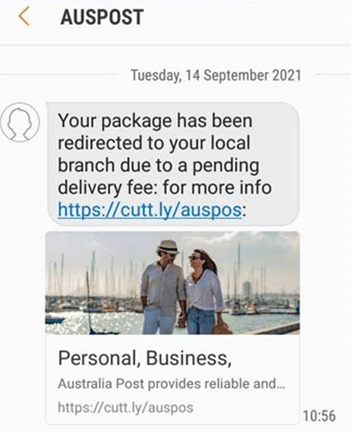 NO! This is a SCAM. 
The Cutt.ly link shown in this example is a link shortener that has been used in other scams that eventually take you to a page that asks for your credit card details. That's not to say that all shortened links are scams, but it is unusual to receive a shortened link in this context.
Scam text messages usually contain an urgent call to action followed by an unusual link with a suspicious amount of random numbers and letters at the end of the link.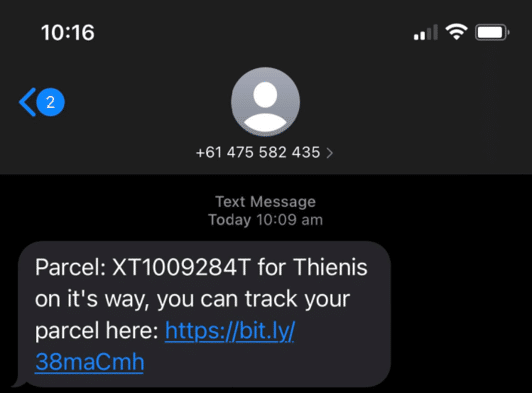 NO! This is a SCAM. 
This example also uses a bit.ly shortened link and contains a tracking number that is not normally supplied in legitimate messages. 
Scam text messages usually contain an urgent call to action followed by an unusual link with a suspicious amount of random numbers and letters at the end of the link.
What should I do if I think I've been scammed?
If you have been, or are unsure whether you have been approached by a scammer, there are several things to consider:
Report the scam to Scamwatch Australia immediately – scamwatch.gov.au/report-a-scam
Seek advice from your trusted SMSF professional before making any investment decisions. If you are not currently working with an SMSF Specialist, locate one in your nearest area using the SMSF Connect Find a Specialist tool.
Do not provide any personal information that will enable a scammer to impersonate and retrieve your funds.
Do not click on links you have received via text or email that have a substantial number of letters and numbers.
If you have lost money to a scam, contact your financial institution immediately to make a complaint – How to Make a Complaint – Australian Banking Association (ausbanking.org.au). If you are not satisfied by the response from your bank, you can make a complaint to the Australian Financial Complaints Authority.
If you have lost personal information and you are concerned your identity may be compromised, you can contact IDCARE for free support on 1800 595 160.
Consider contacting the platform on which you were scammed to report the scam – Eg. for Facebook scams, this page may be of assistance.
If you or someone you know is experiencing anxiety, emotional concerns or distress about scams, contact Lifeline on 13 11 14 24 or Beyond Blue on 1300 22 4636.
If you have a self managed super fund or are thinking of setting one up, SMSF Connect aims to empower you to self-educate and take greater control over your destiny in achieving a dignified retirement.
By becoming a part of the SMSF Connect Free Community, you will receive up to date information on the latest SMSF and superannuation news, education resources, checklists, information sheets, events, webinars, videos and more. Join the community today.