Updated as of 03 June 2022
Gain an overview of the 2022/23 financial year contribution caps, eligibility, glossary of key terms and more with our handy Super Reference Guide.
A handy guide to help you step through the new financial year with confidence, the 2022/23 Super Reference Guide is a quick reference to help you and your self managed super fund step through the year with confidence.
Download your Super Reference Guide below: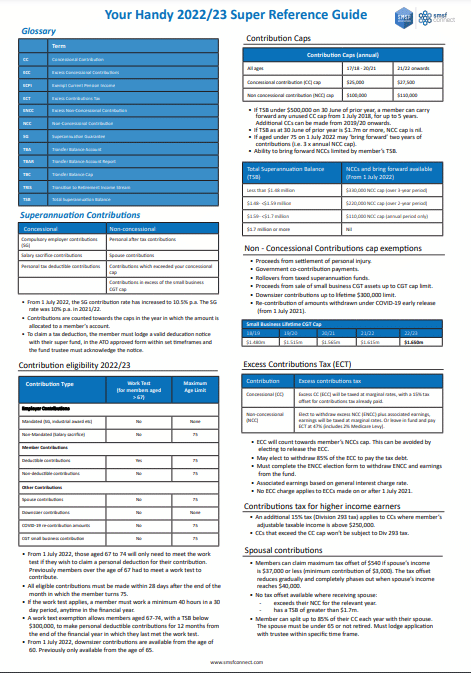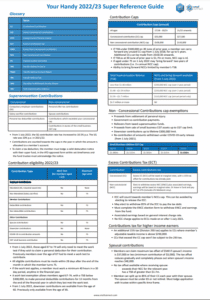 Sorry, this content is reserved for members of our SMSF Connect community.
Please register for a free community account to view this content or login below.
Complete the form below to set up your free account and be regularly updated on SMSF and investing news and information.