Updated as of 02 May 2023
A round-up of some superannuation changes January – April 2023 and key developments that may be relevant to you, as trustee of your SMSF.
It is important that you know what changes are coming, so you can effectively understand how they may affect you and the members of your SMSF.
Download your Super Update below: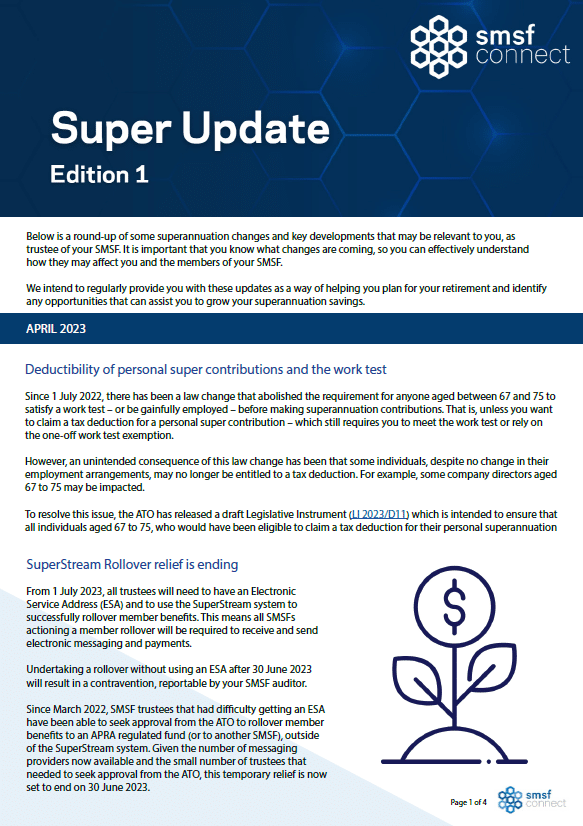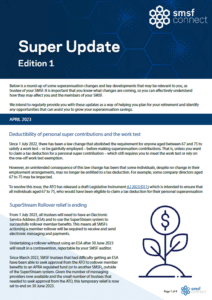 Sorry, this content is reserved for members of our SMSF Connect community.
Please register for a free community account to view this content or login below.
Complete the form below to set up your free account and be regularly updated on SMSF and investing news and information.