Commencing a pension from your SMSF
This step-by-step guide will help ensure that an account-based pension or a transition to retirement income stream paid by your SMSF satisfies the tax and superannuation laws. This guide does not cover pensions paid after the death of a member. We consider this to be a specialist area – please seek advice from an SMSF Specialist Advisor (SSA™).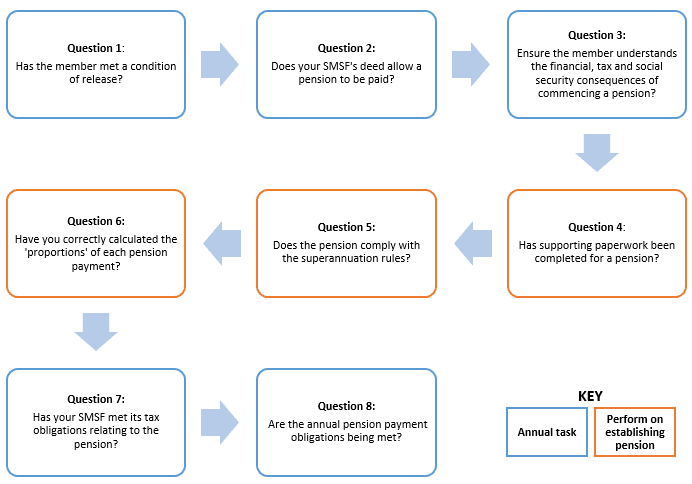 WARNING – Crucial to get these steps right
It is important for a pension paid by your SMSF to meet:
(a)        the superannuation laws; and
(b)        any requirements under your SMSF trust deed and pension documents.
The tax exemption applying to income and capital gains from assets supporting the pension will generally cease from the start of the income year if your SMSF does not meet these requirements (other consequences could also apply – refer here).