Written by Guest Contributor – Ian Irvine

New research shows $200K can be a sufficient amount to commence and maintain your own SMSF. At that fund level, on average, SMSFs are competitive in returns and cost when compared to industry and retail funds.
For many years, the level of assets; the value of investments held within a SMSF, has been the subject of debate and discussion as to what is an appropriate level for the fund to hold to operate efficiently. In straight forward terms, 'How much is needed in the fund to effectively justify the operating cost of running the fund?'
Superannuation rules are complex and subject to constant change. To keep your SMSF on track, and avoid unwanted ATO attention, seek advice from a licensed professional who is an SMSF specialist.
Now, new research commissioned by the SMSF Association and conducted by the University of Adelaide's International Centre for Financial Services (ICFS) has found SMSFs with balances of $200,000, on average, perform similarly with much larger funds – at least during the three-year period from 2017 to 2019.
These results were based on financial data from over 318,000 SMSFs (representing more than 50% of the SMSF population) for the period 2017 to 2019.
Noted within the research in determining the suitability of a $200,000 balance, is the need for diversification; the fund needs to have an investment portfolio constructed from diverse assets. In other words, the investment assets held within the fund should be spread appropriately across a range of different asset classes and in particular, not solely in or concentrated in cash or fixed income investments and be outlined in the fund's investment strategy, a legal 'must-have' for all SMSFs.
This new research builds on earlier research undertaken by actuarial firm Rice Warner in 2020, which also points to SMSFs with balances of $200,000 being competitive with other superannuation funds be they Industry, Retail or SMSFs with balance over $500,000.
Below is a Fact Sheet outlining the findings of the research along with a link to a summary of the findings.
Download your Fact Sheet & discover the 5 key findings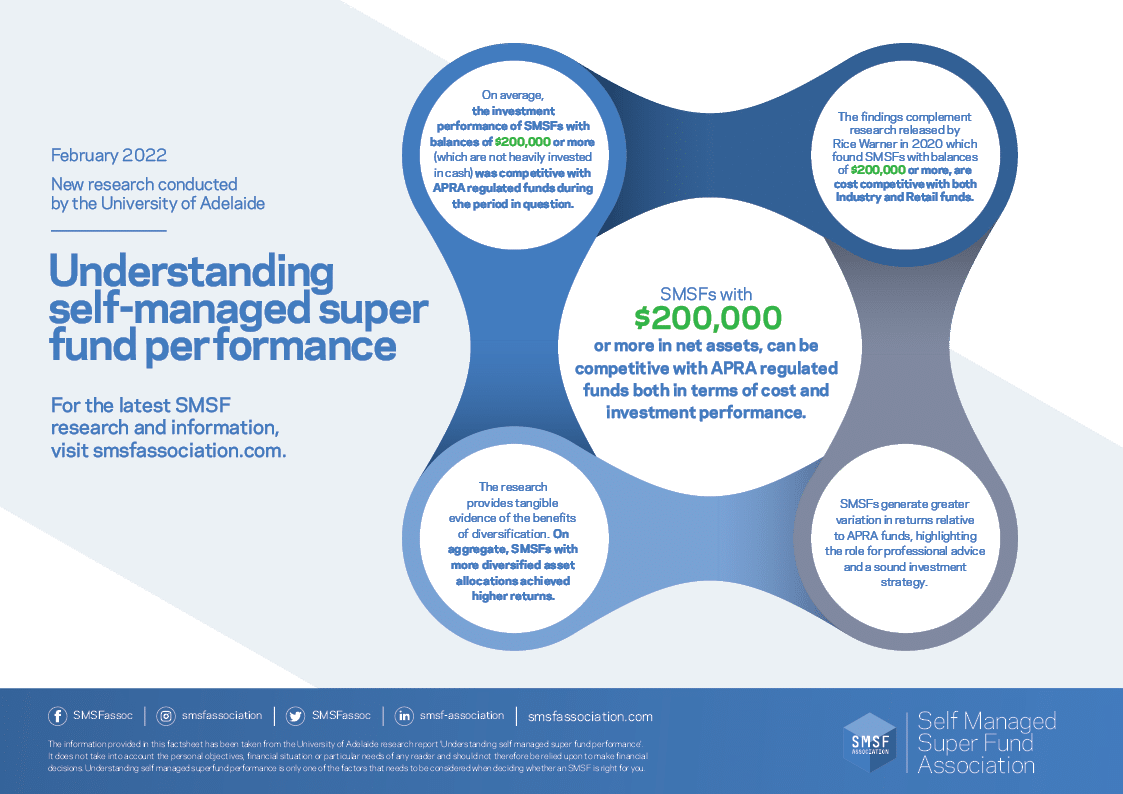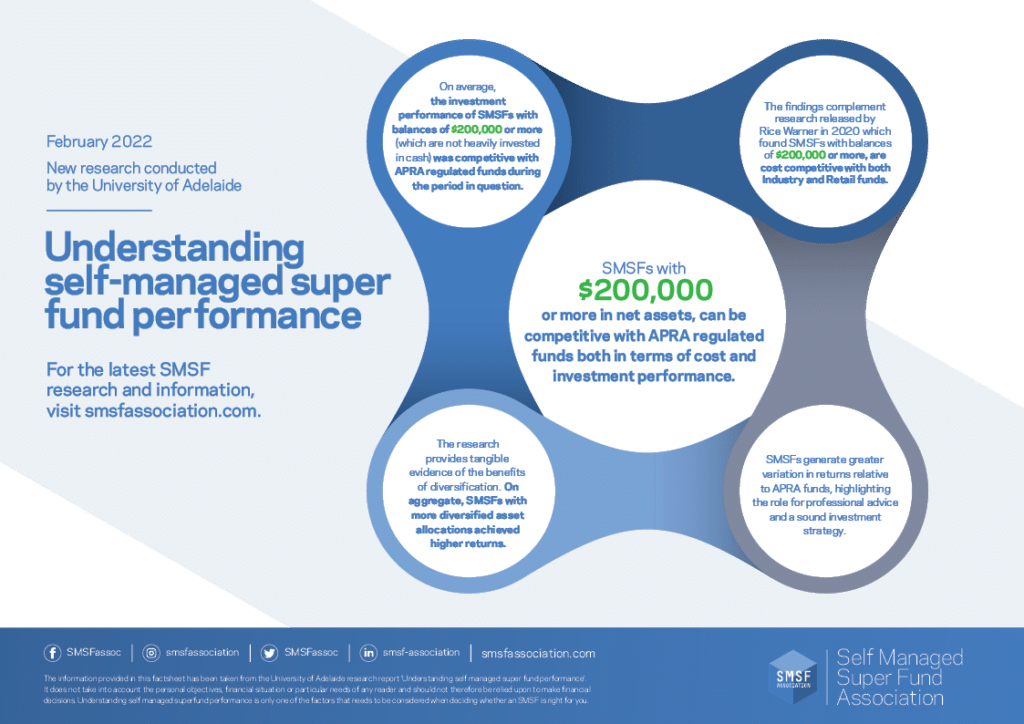 Disclaimer: The information contained in this document is provided for educational purposes only, is general in nature and is prepared without taking into account particular objective, financial circumstances, legal and tax issues and needs. The information provided in this article is not a substitute for legal, tax and financial product advice. Before making any decision based on this information, you should assess its relevance to your individual circumstances. While SMSF Association believes that the information provided in this article is accurate, no warranty is given as to its accuracy and persons who rely on this information do so at their own risk. The information provided in this bulletin is not considered financial product advice for the purposes of the Corporations Act 2001.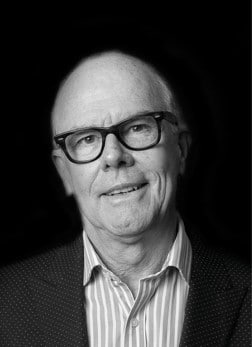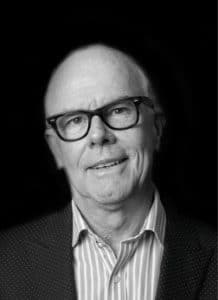 Ian Irvine - Guest Contributor
Ian has been a keen investor for over 40 years and can draw on his experiences from both investing on his own behalf and also having worked in financial services for more than 30 years. Over this time, he has seen many changes that impact investors' attitudes to in what and how they invest.
He started his career in what is now referred to as fast moving consumer goods (FMCG) or grocery, working for an Australian margarine manufacturer. In 1986, he was recruited to Westpac around the time of deregulation of the sector, where he spent 10 years before taking a role at AMP and then with ASX for 14 years up to the end of 2017. He continues to be involved with ASX; working on their educational programs.
In 1996, he and his wife established their own SMSF and again the experience and lessons learned regarding managing an SMSF over the years have provided him with many insights and ideas. He enjoys sharing these with others where these are helpful and always suggest that if an investor or SMSF trustee is unsure, that they should seek appropriate advice from a licenced professional.
Ian holds a B. Com (UNSW), and lives in Sydney and enjoys travelling to and meeting investors and SMSF trustee at the educational events with which he has involvement with from time to time.