I'm sure there will be much discussion on the outcomes of the last 10 months of 2020 through December and into early 2021.
If I had any idea of what a story that reflected on 2020 would look like a year ago, there may have been only one discussion point that I would have been confident that would be on the list – the American election; but not necessarily its result or ensuing outcomes.
To suggest topics in that story would also include the onset of a pandemic leading to a global health emergency with responses including 'stay at home orders', city lockdowns, wearing of face masks, curtailment of travel and in some cases strain being placed on hospital beds, ICUs and medical staff may have been considered fanciful.
Add to this the human cost of lives lost or changed from the virus; we now know 2020 delivered a completely different outcome from one we may have imagined a year ago.
These events saw markets crash, Australia head into recession after more than a quarter of a century of economic growth, interest rates continue to be low; Australia's falling to a record low and much speculation about when a recovery may happen and what it may look like.
Following enormous economic stimuli from governments, good management of the pandemic in Australia, and more recently the record-breaking developments of vaccines, we now see markets return to around pre-pandemic levels, Australia's economy technically out of recession at the end of September, domestic borders open and both consumer and business confidence improving as we head towards Christmas.
With much of daily life in Australia returning to normal, we ask, 'has our approach to managing our SMSF also returned to normal or are there lessons to be learned from the last 10 months that can be applied into 2021'?
Sorry, this content is reserved for members of our SMSF Connect community.
Please register for a free community account to view this content or login below.
Complete the form below to set up your free account and be regularly updated on SMSF and investing news and information.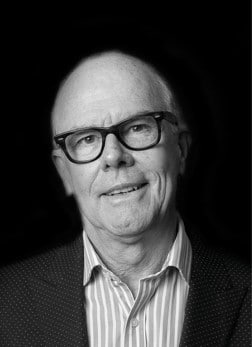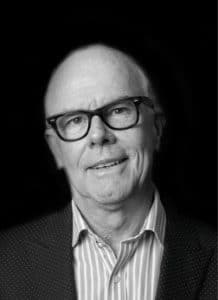 Ian Irvine - Guest Contributor
Ian has been a keen investor for over 40 years and can draw on his experiences from both investing on his own behalf and also having worked in financial services for more than 30 years. Over this time, he has seen many changes that impact investors' attitudes to in what and how they invest.
He started his career in what is now referred to as fast moving consumer goods (FMCG) or grocery, working for an Australian margarine manufacturer. In 1986, he was recruited to Westpac around the time of deregulation of the sector, where he spent 10 years before taking a role at AMP and then with ASX for 14 years up to the end of 2017. He continues to be involved with ASX; working on their educational programs.
In 1996, he and his wife established their own SMSF and again the experience and lessons learned regarding managing an SMSF over the years have provided him with many insights and ideas. He enjoys sharing these with others where these are helpful and always suggest that if an investor or SMSF trustee is unsure, that they should seek appropriate advice from a licenced professional.
Ian holds a B. Com (UNSW), and lives in Sydney and enjoys travelling to and meeting investors and SMSF trustee at the educational events with which he has involvement with from time to time.