For income investors, a more important question may be; how does my future cash flow stack up now I know more following reporting season?
Welcome to our third instalment this financial year and the first following a reporting season telling us a little more about how companies have fared during COVID-19 as they report their results. I say a little more as there has been a range of outcomes, not a lot of solid guidance regarding future earnings and a level of economic uncertainty remains with the Government still to deliver its budget in October.
However, the stock market continues its volatile ride up, with some sectors experiencing favour one day but not the next and split trends across some such as, retail – online and consumer staples doing well, traditional not so for some, but not for all. Overall, the rise in the index continues with companies reporting results not as bad as may have been expected.
Against this backdrop, it would seem to suggest a snap back 'V' recovery could be underway and as I write my online broker is telling me that we are a little over 16% below the All Ords end of day high of 20 February this year (7,255 points), needing another 1,161 points to retain that level again; a19% increase off the current level.
But there has been another letter of the alphabet appear around reporting season; 'K' which has been used to describe the split between companies based on their earnings and profits. – the top arm of the 'K' rising to the right for those with strong results and continuing solid prospects and the lower arm descending to the right for those who's fortunes may not be so solid.
Many investors may be distracted by the apparent resurgence in the market represented by the 'V' and not focusing on their cash flow prospects as represented by the 'K'. The latter may be important for income investors, while continuing growth in capital value may have appeal for growth investors not relying on the income from their SMSF to fund their lifestyle in retirement.
So, for those of us relying on income from our SMSF portfolios, how did we do?
Through a unit trust, your SMSF could acquire a portion or a "fraction" of an investment property which would entitle your SMSF to receive the equivalent proportion of the rental income and of any capital growth. Put simply, a unit trust structure allows your SMSF to buy a portion of a property and get all the benefits of owning the property without the upfront expense.
Sorry, this content is reserved for members of our SMSF Connect community.
Please register for a free community account to view this content or login below.
Complete the form below to set up your free account and be regularly updated on SMSF and investing news and information.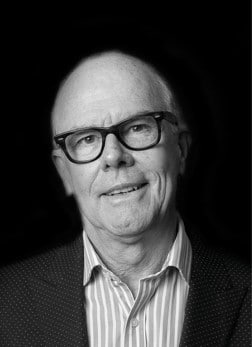 Ian Irvine - Guest Contributor
Ian has been a keen investor for over 40 years and can draw on his experiences from both investing on his own behalf and also having worked in financial services for more than 30 years. Over this time, he has seen many changes that impact investors' attitudes to in what and how they invest.
He started his career in what is now referred to as fast moving consumer goods (FMCG) or grocery, working for an Australian margarine manufacturer. In 1986, he was recruited to Westpac around the time of deregulation of the sector, where he spent 10 years before taking a role at AMP and then with ASX for 14 years up to the end of 2017. He continues to be involved with ASX; working on their educational programs.
In 1996, he and his wife established their own SMSF and again the experience and lessons learned regarding managing an SMSF over the years have provided him with many insights and ideas. He enjoys sharing these with others where these are helpful and always suggest that if an investor or SMSF trustee is unsure, that they should seek appropriate advice from a licenced professional.
Ian holds a B. Com (UNSW), and lives in Sydney and enjoys travelling to and meeting investors and SMSF trustee at the educational events with which he has involvement with from time to time.