April 2021
Hindsight is an amazing thing, so let's use a little and reflect on the past 12 months.
At the end of March a year ago, we did not know that it marked the beginning of an unexpected and relatively speedy recovery in financial markets as measured by key indices.
At that time, there was a lot of uncertainty on both the health and financial fronts. We did not know what we were dealing with regarding the pandemic and our Federal government was about to embark upon a significant financial stimulus program, the outcome of which may have been uncertain at the time, but looking back lead to an amazing turn of fortune.
We also learnt of a whole new range of professions; finding out that we had Chief Medical Officers (CMOs) and epidemiologists. Commentators also exposed us to a new range of expressions and phrases to describe what was occurring as borders didn't close but 'slammed shut', medical experts didn't work in a methodical manner to identify COVID out breaks, but 'scrambled' to do so and of course COVID didn't just arrive or happen, it 'hit'.
Sometimes it's important to look behind the headline, as their purpose maybe just to get your attention and not always to tell the full story. This too can apply to the headlines we are seeing about the recovery in financial market, where the headline is focusing on the return to the 'highs of a year ago', talking of the recovery in market indices.
It's also important when reflecting on your own SMSF's position to measure it against your own benchmark and as some may recall our SMSF Connect Investment series article in April 2020 called for us to take  'Time to review, take stock and plan ahead' and track that plan.
I'm not sure how many did undertake the steps we discussed last year and:
Took stock to assess what shape your SMSF was in post-crash?
Calculate how the cash flow of your SMSF may have been affected as a result?
Built a stress tested plan for a 'worst-case' scenario
Sorry, this page is reserved for members of our free community and SMSF Connect members.
Please register for a free community account to view this page or login below.
If you are an existing member of SMSF Connect or the free community, please login below.
Provide some details below to join the free community and be regularly updated on SMSF news and information.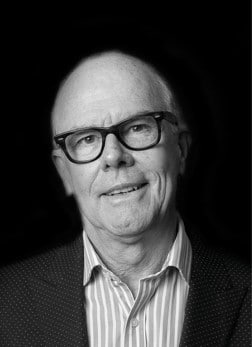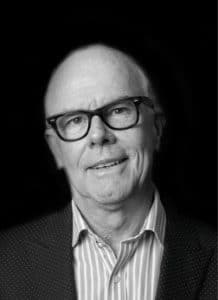 Ian Irvine – Guest Contributor
Ian has been a keen investor for over 40 years and can draw on his experiences from both investing on his own behalf and also having worked in financial services for more than 30 years. Over this time, he has seen many changes that impact investors' attitudes to in what and how they invest.
He started his career in what is now referred to as fast moving consumer goods (FMCG) or grocery, working for an Australian margarine manufacturer. In 1986, he was recruited to Westpac around the time of deregulation of the sector, where he spent 10 years before taking a role at AMP and then with ASX for 14 years up to the end of 2017. He continues to be involved with ASX; working on their educational programs.
In 1996, he and his wife established their own SMSF and again the experience and lessons learned regarding managing an SMSF over the years have provided him with many insights and ideas. He enjoys sharing these with others where these are helpful and always suggest that if an investor or SMSF trustee is unsure, that they should seek appropriate advice from a licenced professional.
Ian holds a B. Com (UNSW), and lives in Sydney and enjoys travelling to and meeting investors and SMSF trustee at the educational events with which he has involvement with from time to time.