We recently sat down with Paul Miron, Managing Director from Msquared Capital, who shared his insights on the growing megatrend in the Australian market, particularly with increased interest in non-bank lending, and how the global pandemic has solidified the need for investors to diversify their portfolios.
Paul also explained how alternative asset classes can provide an attractive yield for investors, and shared the top 3 things all investors need to consider, when assessing new opportunities.
In this Spotlight, Paul helps us: 
Understand how Msquared Capital can help you create an attractive yield through direct mortgage opportunities.
Understand the three most important factors to consider before entering an investment.
Understand the meaning of diversification in relation to your investments.
Find out why private credit lending may be the new megatrend in Australia.
Is private credit the new megatrend in Australia?
In this modern-day world, we are living through a high-tech, ever-increasing fast-paced, and ever-changing world.
SMSF trustees are undoubtedly faced with much more pressure, decisions, choices, and information than ever before.
Have you ever considered an alternative asset class for your investment?
Discover how to assess a Direct Mortgage opportunity with Msquared Capital's Managing Director's Paul Miron and Paul Myliotis using the 5C's (Character, capacity, cashflow, competency, collateral).
If you would like to receive more information about the live investment opportunity mentioned in the mortgage assessment video, please submit an enquiry below.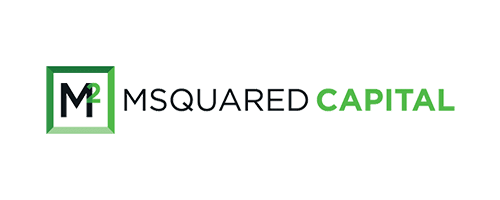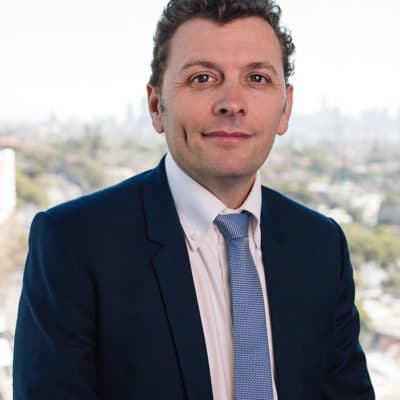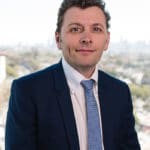 Msquared Capital is a non-bank lender, providing opportunities to invest in a range of quality mortgages. Msquared Capital aims to provide investors regular, fixed-income returns from a range of risk-rated investments. 
With the combined experience of the directors and leadership team of over 100 years in banking, finance, property and funds management; Msquared Capital is well placed to identify the right opportunities on behalf of our investors. 
About Paul Miron
Paul Miron, Managing Director of Msquared Capital, is respected and recognised for his economic views and ability to mitigate risks through well considered structuring. Paul is the principal theorist behind Msquared Capital's credit policy.
Paul has over 20+ years' experience in banking and commercial finance. After starting his career with Colonial State Bank, Paul grew through several senior positions across a number of Australia's Big-4 prior to starting his own financial services business in 2004. During his tenure at CBA and Westpac, Paul developed a particular expertise for development and construction Lending.
Paul has facilitated funding for many significant projects predominantly in NSW but also spanning VIC and QLD. Paul has over the years received numerous significant industry accolades and has been regularly engaged to present on the topics of lending, property, superannuation and complex structuring.
About the SMSF Connect Spotlight Series
The SMSF Connect Spotlight Series is a series of short interviews, introducing our valued Connect member to some important product and service providers in the SMSF space, gaining new insights across a variety of sectors.
Disclaimer: The information contained in the video and on this page is provided for educational purposes only, is general in nature and is prepared without taking into account particular objective, financial circumstances, legal and tax issues and needs. The information provided here is not a substitute for legal, tax and financial product advice. Before making any decision based on this information, you should assess its relevance to your individual circumstances. While the SMSF Association believes that the information provided in this video is accurate, no warranty is given as to its accuracy and persons who rely on this information do so at their own risk. The information provided in this video is not considered financial product advice for the purposes of the Corporations Act 2001.
Msquared Capital Disclaimer: 
Msquared Capital Pty Ltd ACN 622 507 297, AFSL No. 520293 (Msquared) is the Trustee of Msquared Contributory Mortgage Income Fund. 
The information contained on this website should be used as general information only. It does not take into account the particular circumstances, investment objectives and needs for investment of any investor, or purport to be comprehensive or constitute investment advice and should not be relied upon as such. You should consult a financial adviser to help you form your own opinion of the information, and on whether the information is suitable for your individual needs and aims as an investor. You should consult appropriate professional advisers on any legal, stamp duty, taxation and accounting implications of making an investment.
The information is believed to be accurate at the time of compilation and is provided by Msquared in good faith. Neither Msquared nor any other company in the Msquared Group, nor the directors and officers of Msquared make any representation or warranty as to the quality, accuracy, reliability, timeliness or completeness of material on this website. Except in so far as liability under any statute cannot be excluded, Msquared, its directors, employees and consultants do not accept any liability (whether arising in contract, tort, negligence or otherwise) for any error or omission in the material or for any loss or damage (whether direct, indirect, consequential or otherwise) suffered by the recipient of the information or any other person. The information on this website is subject to change, and the issuer is not responsible for providing updated information to any person. The information on this website is not intended to be and does not constitute a disclosure document as those terms are defined in the Corporations Act 2001 (Cth). It does not constitute an offer for the issue sale or purchase of any securities or any recommendation in relation to investing in any asset.
Investors should consider the Fund's Constitution, Information Memorandum (IM) and relevant Loan Memorandum (disclosure documents) containing details of investment opportunities before making any decision to acquire, continue to hold or dispose of units in the Fund. You should particularly consider the Risks section of the Information Memorandum and relevant Loan Memorandum. Anyone wishing to invest in a Msquared Contributory Mortgage Income Fund will need to complete an Application Form. A copy of the IM and related Application Form may be obtained from our office via email request from [email protected].
Past performance is not indicative of future performance. No company in the Msquared Group guarantees the performance of any Msquared fund or the return of an investor's capital or any specific rate of return. Investments in the Fund's products are not bank deposits and are not government guaranteed.  Total returns shown for Msquared Contributory Mortgage Income Fund have been calculated net of fees and any distribution forecasts are subject to risks outlined in the disclosure documents and distributions may vary in the future. All figures and amounts displayed in this email are in Australian dollars. All asset values are historical figures based on our most recent valuations.
The information found on this website may not be copied, reproduced, distributed or disseminated to any other person without the express prior approval of Msquared.