Rolling over superannuation FROM your SMSF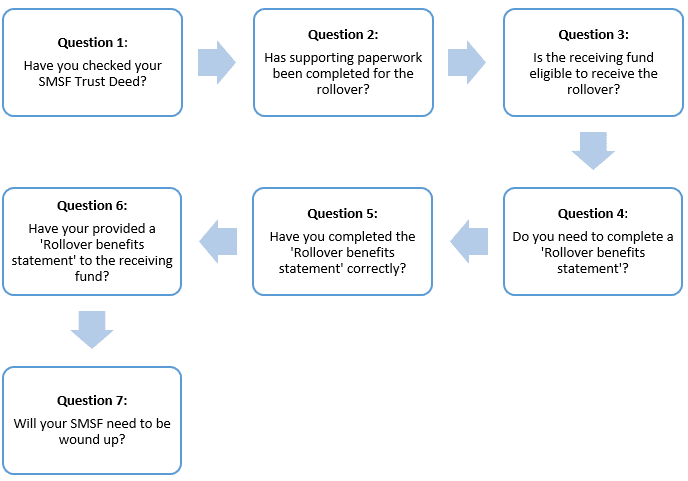 A member can rollover or transfer their superannuation benefits to another complying fund, even though they may not satisfy a 'condition of release'. This step-by-step guide will help your SMSF to comply with the tax and superannuation laws when rolling over member superannuation benefits from your SMSF to another regulated superannuation fund.
DISCLAIMER: This guide does not seek to provide personal advice specific to your needs, it is intended only as a guide for illustrative purposes only. We encourage you to seek advice from an SMSF Specialist Advisor.
TIP – Treatment of rollover – tax consequences and the preservation rules
No tax is generally payable on superannuation rolled over or transferred from one superannuation fund to another. The preservation components of a member's rolled over benefit are maintained in the new fund, which means that the rolled over benefit can only be accessed once the member has met a condition of release.